About Christian Womanhood
Christian Womanhood is a monthly christian ladies magazine. Started in 1972 by Mrs. Marlene Evans, our purpose is to help women with their life relationships.
by Christa Lowe I'm not going to lie; I'm a little OCD.I spend a little too much time aligning the comforter just so when I make the bed.I need the shower curtain pulled closed [...]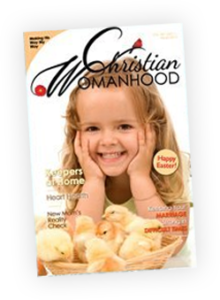 SUBSCRIBE TODAY!
$25

For

12

Issues!